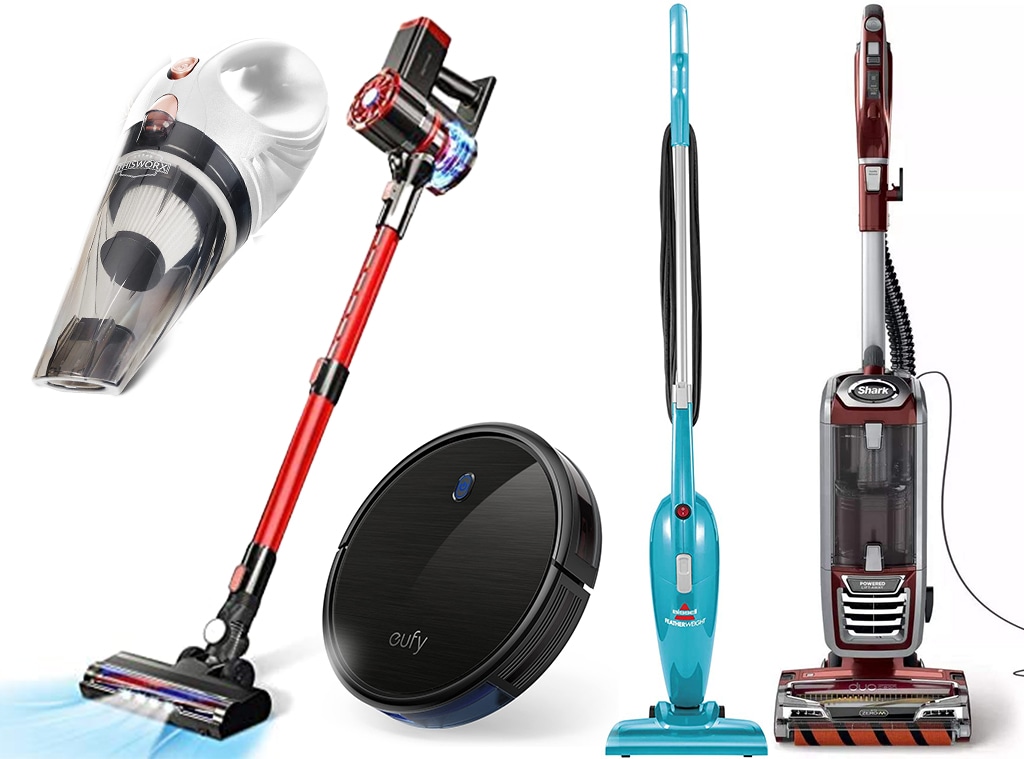 Things to Consider
After you've looked at the three basic components of your home — size, stairs, and floor surface, think about your lifestyle and personal needs next to help determine which vacuum is best for you. Here's a quick list of considerations to get you started:
Vacuuming Schedule
You probably don't have time to vacuum every day. But if you do, a lightweight stick vacuum might be enough to maintain a clean home. However, if you vacuum less frequently, you might consider a larger upright or canister vacuum with a more powerful motor to ensure thorough cleaning. Or, if you would like to vacuum every day but don't have the time, check out a programmable robotic vacuum that will take care of business while you're away.
Allergies
If seasonal allergies or sensitivity to dust and mites are problems, there are options that can help. You will want to choose a vacuum cleaner that is HEPA certified. Be sure to change or clean the filter at least every six months, and perhaps even more often, if your allergies are severe. And, to save money, consider a vacuum with a washable filter.
Noise
If you dislike loud noises or live in an apartment complex where excessive noise will disturb neighbors, there are vacuums available that will run quietly but still have the power to clean. The best way to compare noise levels is to check the product specifications or ask a salesperson for the decibel level (dB). A vacuum with a decibel level in the 60-65 dB range will be extremely quiet, while a vacuum with a decibel level in the 70s will compare to a kitchen garbage disposal.
Weight
Weight is another important consideration when choosing a vacuum cleaner. Some full-size upright models can weigh more than 20 pounds while lightweight stick models are often less than 10 pounds. If you have a multilevel home and need to haul the vacuum up and down stairs, you can find powerful upright vacuums that are lighter in weight, but they'll often have fewer attachments and features.
Pets
There are vacuums specifically designed to help with pet hair and messes. First, make sure the vacuum you choose has at least 12 amps of power. But power is not always enough when it comes to cleaning pet hair and dander. Look for specific pet hair attachments like special brush patterns and wider openings to reduce hair clogs.