2. Screen size: Finding the sweet spot
Whether you're looking for a basic or high-performance TV, the biggest factor in your decision will probably be screen size. Consider how many people in your family typically watch at once and where you're going to put your new set. Then pick the largest screen size that will fit comfortably into that space — and your budget. The sweet spot today, considering price, performance, and the typical living room is between 55 and 65 inches.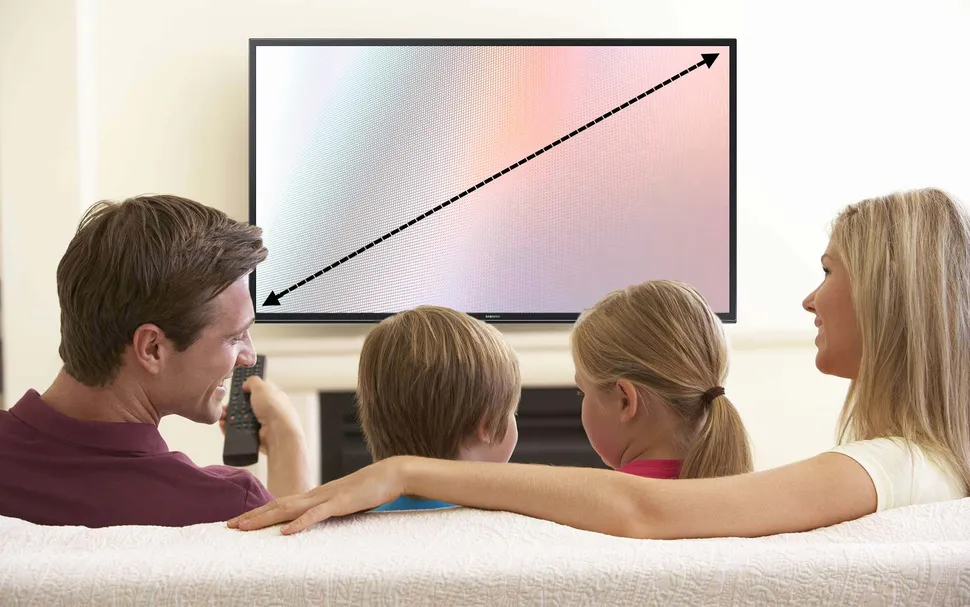 Screen size also depends on how close you sit to the TV. Basically, if you can see the individual pixels of the screen, you're too close. A good rule of thumb is that you should sit at a distance from the TV that is three times more than the height of the screen for HD and just 1.5 times the screen height for 4K Ultra HD. In other words, you can sit twice as close to a 4K UHD TV.
No TV buying guide, no matter how detailed, can replace your own experience and judgment. If you have the opportunity, go to a store (and maybe bring your family) and look at the TVs. Even though 4K content is less common than 1080p, its availability is improving through the likes of Netflix. you may want that higher-resolution technology if you plan to sit close to a very large screen.
But you should also consider where the TV will be going in your home. While the above advice is intended for living rooms and home theaters, you'll want to consider what size is appropriate for other parts of the house, like the bedroom or the kitchen, where a smaller TV may be a necessity.