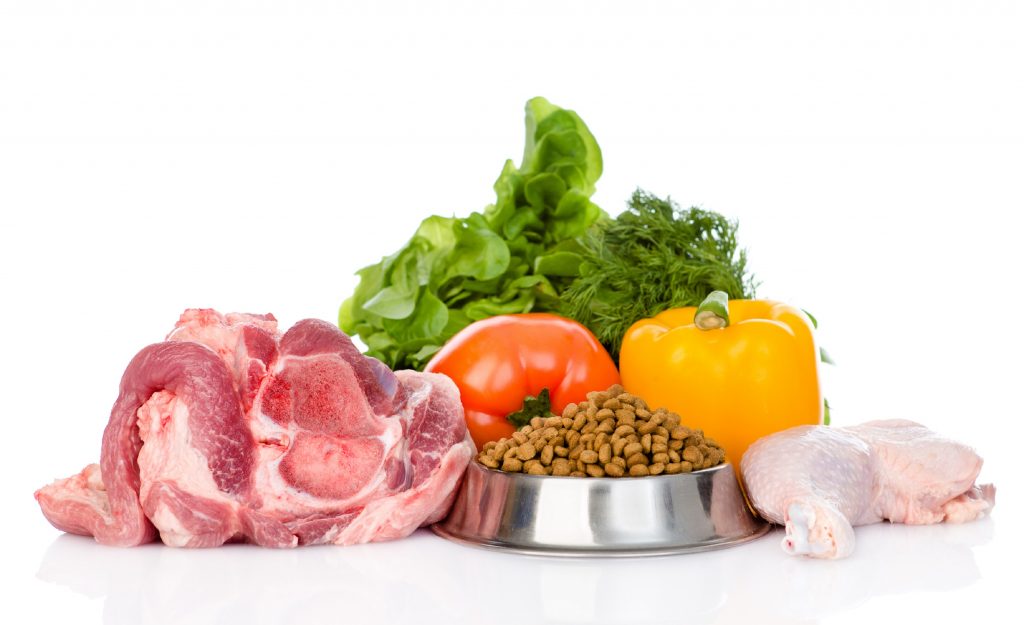 Dog Food Ingredients
When you compare dog food, ingredients can be confusing and overwhelming. Ingredients are listed by weight. A good rule of thumb is to make sure two meat sources are listed in the top five ingredients. Meat sources include lamb, beef, chicken, turkey, and salmon. To ensure absolute quality, one of the top two ingredients should be meat, then look for grains such as barley or rice. Grains provide an excellent source of carbohydrates. Dogs can easily metabolize these carbs and use them as energy.
There is also the option of grain-free dog food. Some argue that grains can cause inflammation in dogs, leading to heart disease and cancer. Grain-free dog food is considered to be closer to a dog's natural diet. Typically, a grain-free diet is used for dogs with sensitive stomachs or food allergies. Some veterinarians argue that whole grains are beneficial for your dog because they're packed with minerals, fiber, and protein. The downfall is that grain-free dog food is generally more expensive than dog food containing grains. You can find grain-free dog food in both dry and canned forms. If the food is grain free, look for meat first and then sweet potatoes.