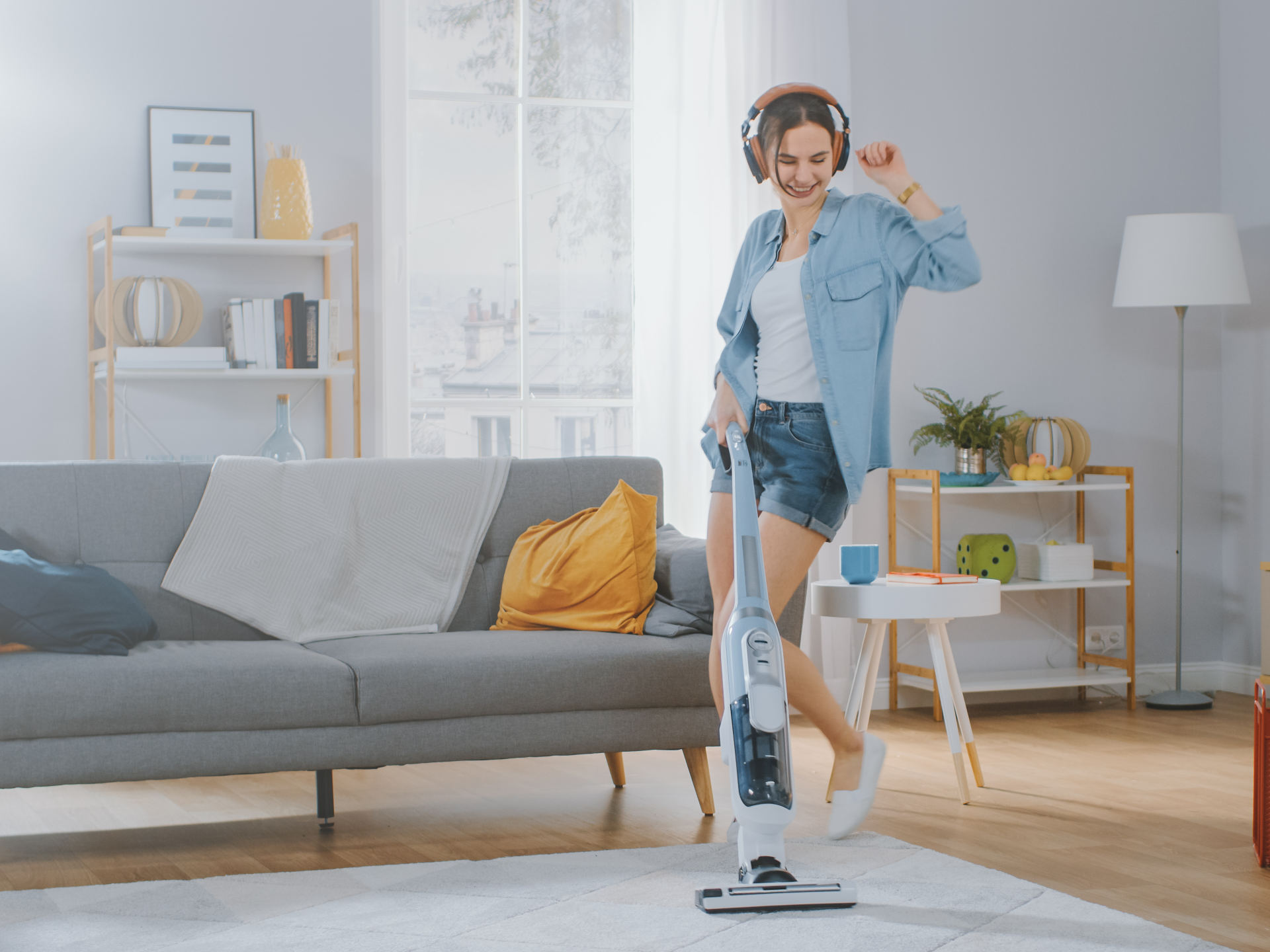 New Technology
If you've ever wanted a powerful vacuum with the convenience of a cordless design, check out the latest designs available. More and more brands are coming out with models that offer the freedom of a cordless design, with the power of an upright.
Why buy a cordless
Cordless vacuums work with battery power, so there are no cords to get in the way of your cleaning path as you work, and there's no need to plug them in, so you can easily move from room to room. They're also usually much lighter than other vacuums, which makes them easier to use on stairs.
Available in the handheld, stick, and upright categories, cordless vacuums are great for quickly cleaning up small messes, like cereal that gets knocked over in the kitchen or dirt that's tracked in by kids and pets. Use them to clean crumbs out of crevices and hard-to-reach places. Cordless handhelds are useful for above-the-floor cleaning needs, such as windows, and upholstery. They're portable enough to use on car interiors or wherever you need a quick clean-up.
Dust container
Most cordless models are bagless, so dust and dirt collect in a dust bin or container that you empty into the trash. Some models have a clear dust bin so you can easily see when it's full.
Power
Power, in cordless vacuums, is measured in volts (V). Vacuums with higher voltage will deliver more suction power and clean better.
Battery
Before buying a cordless, consider the battery charge time and run time. Charge time is how long it takes the battery to charge, and run time is how long the charge will last