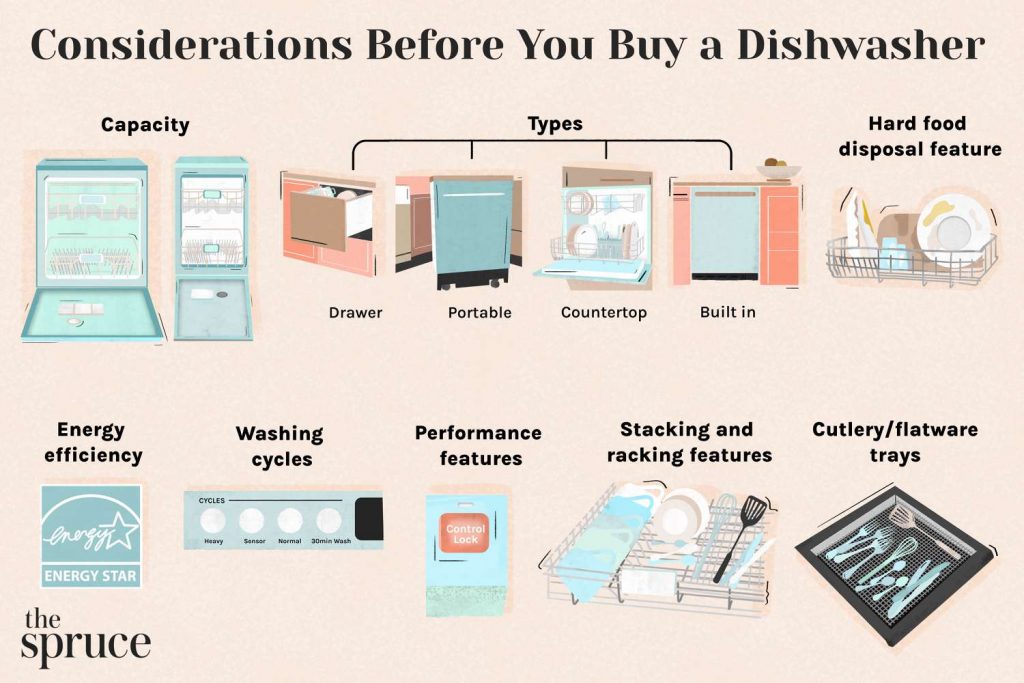 Dishwasher Features to look for
Self-cleaning filter, no need to remove and clean the filter. Amen to that.
Fast wash for barely-dirty dishes, so you save on water and energy bills.
A half-load function that adjusts water and program times for smaller loads, again saving on water and energy bills.
Quick programs that deliver a stellar clean in under 30 minutes.
Intelligent sensor technology that applies the optimum amount of water and pressure to produce sparkling results, no matter what type of load.
Fan-assisted drying so dishes come out bone-dry and auto-opening doors that let steam escape for drier dishes post-wash.
Extra-hot wash cycle to bust germs and sanitize baby bottles.
Flexible, adjustable shelves that let you stack your dishwasher the way you like, whether you need a spot for long-stemmed wine glasses or more room for pots and baking sheets.
The lift-up bottom basket literally slides out and lifts up so you can load and unload without bending your back.
Glass care technology that adjusts water quality to optimize the sparkle on your Champagne flutes, and eliminates cloudy or streaky glassware.
Pull-out cutlery tray to keep knives, forks, and spoons organized.
Bottle-cleaning jets to wash the interior of water bottles, vases, and more.
The built-in garbage disposal removes food particles, preventing them from collecting in the filter and having to be manually removed.
Anti-flood protection to stop the flow of water from the tap if there is a leak – no one wants the hassle of an unexpected leak in the kitchen.