Talent is a great thing. Otherwise, how do you explain the fact that good actors are able to play any role? Older actors can easily turn into school students, and young actors easily portray wise adults without viewers even noticing this.
Justin Timberlake and Olivia Wilde — In Time (2011)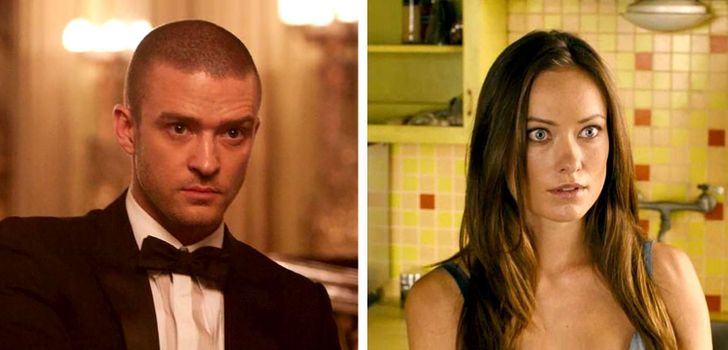 © In Time / 20th Century Studios
In this sci-fi film, Olivia Wilde portrayed Justin Timberlake's mother. In the film, she was 50 years old, and her son is 28. But in reality, Wilde is 3 years younger than Timberlake. When the film was released, Olivia was 27 years old and Justin was 30.